I have discovered a new favoruite website.
Wordle
. You can use it to make subway art. You know the fun abstract shaped random words? I used it to make a Summer Fun list for our family.
I took a list of summer fun to do: crafts, trips, foods, activities, and more for indoor and outdoor fun on rainy and sunny days and created my own Wordle :-)
I printed it on plain printer paper and will be framing it in a regular glass frame to make it dry erasable.
Here are a few things to know about Wordle:
You can't save from the site, but you can "print screen" or use your snipping tool and paste into a photo editing program to print. See their FAQ for more info.

A space means a new word. So "Summer Fun 2012" would print in 3

separate

places, but "SummerFun2012" prints together, so plan accordingly with your words. All of mine are Capitalized OnTheFirstLetterOfEachWord. :-p

If you want certain words to stand out (mine are summer fun, Freitas Family, and to a lesser degree, Get new Library Card, Rainsticks, etc), List the word more than once. The more you repeat it, the bigger it is. My word list looked like this:
FreitasFamily
FreitasFamily
FreitasFamily
FreitasFamily
SummerFun2012
SummerFun2012
SummerFun2012
SummerFun2012
Farmer'sMarket
Farmer'sMarket
SprinklerFun
SprinklerFun
Bubbles
Bubbles
SidewalkChalk
SidewalkChalk
FairyHouse
FairyHouse
GetNewLibraryCard
GetNewLibraryCard
BeachTrip
CampOut
Smores
PuppetTheater
TieDye
SeashellGarden
HammeredFlower
LeafPrints
PaintedRocks
PaperBagWindSock
Kaleidoscopes
PressedFlowerArt
TissuePaperButterflies
ClothespinDolls
VacationMemoryJars
TinCanStilts
RainSticks
RainSticks
Checkerboards
BulletinBoards
FriendshipBracelets
RainbowJello
FruityLemonade
Swimming
MovieNight
SockPuppets
TeaParty
Picnic
PIZZA!
TourCapital
VisitMuseums
Windchime
Each stands for a thing to do, go to, make, experiment with, etc.
You can choose custom colors. Colors is the ONLY attribute you can change without the format changing. So make sure you like your shape and then set your custom color pallette.

Play with all the nifty buttons & the menu links at the top of the button - It's COOL!

Have fun!
See my Summer Fun 2012 page to follow along as we complete our list!
I also put them in scraps of card stock in a jar so she can pic then randomly for us! Today we get...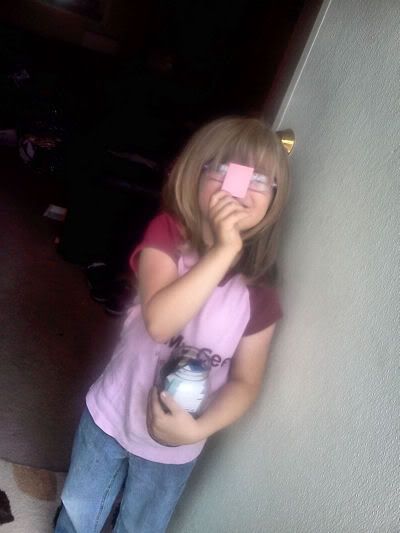 I guess she's not telling? :-)
PS: Just a reminder to my printables followers!, Nitro PDF allows you to type text into ANY pdf, save, and/or print it, or even create your own. Best of all... It's FREE!!! Check it out HERE. I'm not an affiliate, so I get nothing for sending you to it. I just love it and think you will too!